Continuing on our theme of beating burnout and overwhelm, I thought I'd share a popular mindfulness practice that has supported me through the years.
Journaling.
If journaling is a newer concept for you buckle-up buttercup because here is super condensed version of what you need to know.

If you're no stranger to the pen and the pad, then show some love in the community and share your top three reasons for why you journal, and what it has enabled you to do in your life.
Lastly, if we're just meeting or you're just plain confused about why on earth I would be introducing any sort of mindfulness practice in the midst of business chatter, well let me share a bit about my background.
Hi, I'm Whitney Gaffari
People these days know me as a Multi-disciplined Coach. This professional description summarizes my experiences throughout my coaching career. I began as a Certified Health Coach, where I learned the ins-and-outs of holistic wellness, which encompasses
ALL
areas of life. This educational growth came at a pivotal time in my life where I was ending an abusive marraige, coming out to everyone in my life as pansexual, leaving behind a toxic cult-like relgion after 25 years, and discovering I could truly do and be anything I wanted. I was getting healthier emotionally, mentally, physically, and spiritually. I was thriving and growing in ways I never thought possible. Journaling was a huge part of that.
My health coaching practice evolved into life coaching, which then lead me to becoming a Certified Relationship Coach. I accomplished all of this while simultaneously working at a Fortune 500 Company as Marketing Specialist. Your girl was out here chasing all her dreams and serving the people any way she could.
Over a decade later, I decided I wanted to fully champion other Queer + non-queer Black, Brown and Indigenous creatives, healers, and social entrepreneurs in a way I'd never seen done before. Having witnessed through my own personal experiences and coached dozens of others in session, observing the correlations between what impacts one area almost always has an impact in another; it became clear to me a 360 model of support was vital. Especially for our community when there aren't a lot of spaces that feel safe for us to show up in our full authenticity.
So my love, this is why I'm folding in all the yummy mindfulness practices along side the logistical business insights because together they create true sustainability.
Since the emergence of online learning, there has been a discussion on whether online classes are better than traditional classes. There have been competing schools of thought with valid arguments for and against both. In the case of distance learning, it may be most appropriate at colleges and universities. Research data consistently indicate that students strongly prefer distance education. Distance learning allows students to balance their other commitments more effectively, at least in cases they are adult learners, commuters, and part-time students. They don't believe that they sacrifice a quality education for the convenience of utilizing distance learning. However, both traditional and online learning comes with advantages and disadvantages. When is online learning more convenient than traditional learning? This blogpost indicates the real potential of online learning versus traditional classes.
Studies are showing that
journaling
Reduces symptoms of illness

Improves cognitive function

Supports a stronger mind-body connection

Mitigates the effects of stress

Strengthens the immune system
In this progressive digital age the accessibility of journaling has never been greater. Don't want to develop a tired hand from writing - no problem, use a digital version. Don't like to write, would rather just speak? Got you covered! Audio journals to the rescue. Rather just sketch it out? That's cool too, snag a bullet journal! So many options. In fact, journaling is a great way to prevent, reduce the effects from, and overcome burnout that pretty much anyone can implement even if you're differently abled or neuro-divergent.
4 Journaling Options
There are different types of journals you can use depending on the problem you're trying to solve. Let's look at a few options
Gratitude Journal
This type of journal is simply for writing in it once or twice a day, one to three things you're grateful for that has happened or that you experienced. If you really want to challenge yourself think of 10-20.

Gratitude journals work because it diverts your attention from focusing on the bad which only makes you dread things that may or may not happen. Dwelling on the negative will leave you closed off and unable to see the wonderful truths of what is actually taking place in your life and the resources available to you. Reading back over your gratitudes while you're struggling will boost a positive mindset, heart, and spirit each day.
Bullet Journal Method
This type of journal is a way to keep a journal without having to write complete sentences and allows more space for creative expression. You'll want to have tabs for each part of your life, business, and work. Then you'll simply use phrases, words or sketches in bullet form to remember the task or information.
Emotional Release Journal
With this journal, you're going to write in it when you feel overwhelmed emotionally. It's a good idea to use this type of journal in private so that you can experience your emotions fully and in an unrestricted way. Let yourself show up fully to write or speak your feelings, without judgment, to process them and get them out.
Personal Planning Journal
This type of journal is great for planning your life and your business. It can help you identify places for improvement and some even include areas for reflection allowing you to gain accountability in all areas of your life right alongside the action items you will take to reach your goals. Examples include general health tracking, self-care, projects, financial, workout, daily planner, etc.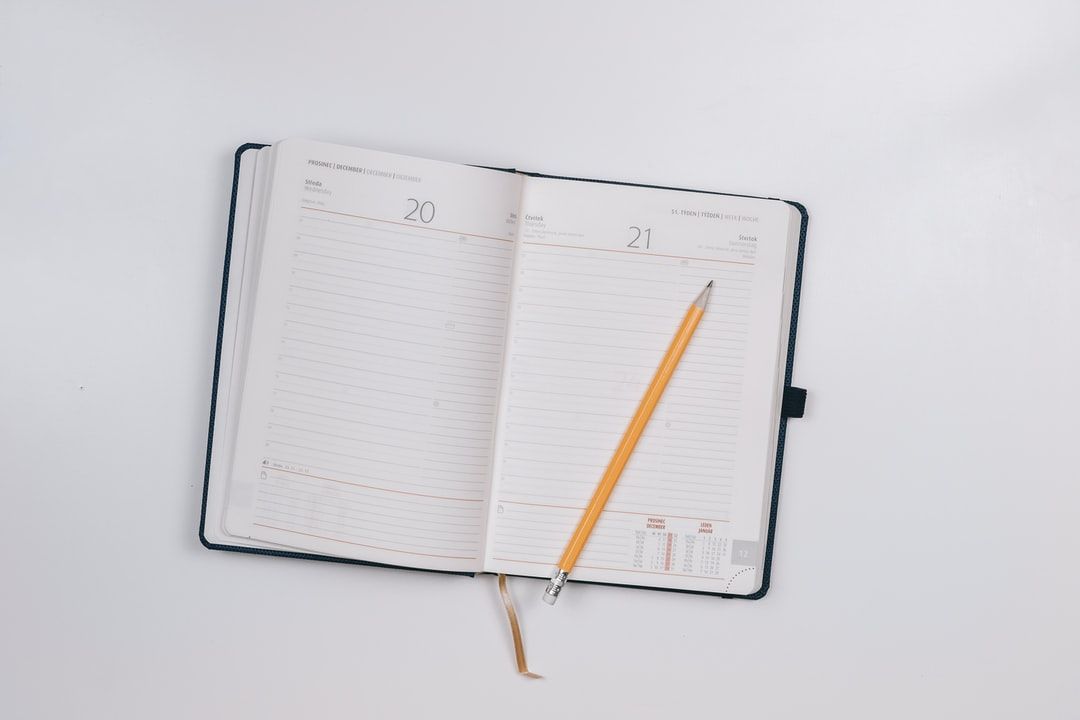 Regardless of the type of journal you want to use, the main point is for you to use it to build your self honesty muscel with every entry, and committing to its use for a minimum of thirsty days. Make it a point to commit to each of these priorities before even beginning to stay disciplined. You'll find that journaling is a lot like wearing your mask. In the beginning you may forget but only when consistently using it does it become second nature; just like forming any new habit. Choose your type of journal, and your method of entry, then just keep doing it every day for a month. After the month is over, you can evaluate whether it's helped you.
Perhaps even ask yourself if it's helped you to uncover a pattern or connect the dots to other areas you're seeking to improve.
Closing Thoughts
Seeing your own reality as it is, and not as you imagine it to be is extremely important because the more present you are, the healthier your relationships will be with others professionally, casually, and intimately. Aside from effectively learning a new skill you will easily be able to look back over all of your progress and see just how far you've come.
Do you actively journal? Looking to add this into your selfcare routine? Share in the community your favorite journaling style(s) and how it's helped you grow professionally and personally. I'd love to hear from you!
Created with