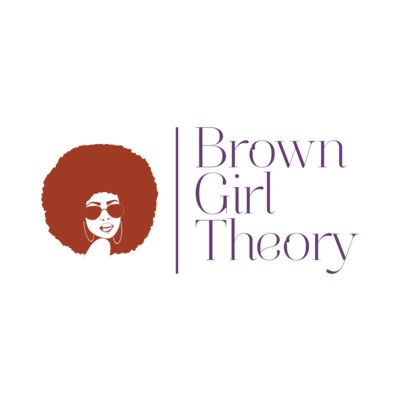 2020 Is Kicking My Ass
Taking personal time off is a conversation that I have been having a lot lately as I have struggled to keep myself emotionally + physically healthy while prioritizing my joy this year. To say 2020 has been a doozy is to put it lightly. From the emotional rollercoaster of marching in the streets demanding my life to matter to the ancestral anger, I felt while being tear-gassed. To the deep fear for my safety as I watched local terrorism unfold onscreen and within my community, as white supremacists flex their dominance, all culminating in yo girl's anxiety being at a level 15, on a 10 point scale. Yea, somehow doozy just doesn't cut it. Instead, it has emphasized that the time for a self-care escape and (dare I say vacation?) is needed now more than ever. And I know each of you who are reading this have felt it too.
As I've struggled with my burnout this year, I've also grappled with implementing a solution. The biggest misconception about owning your own business is that it's easy to take time off work. HA! Not when you're a one-person show, and you feel like there is more work than can ever be accomplished even if you were to work 24/7-365
.
Or so I thought.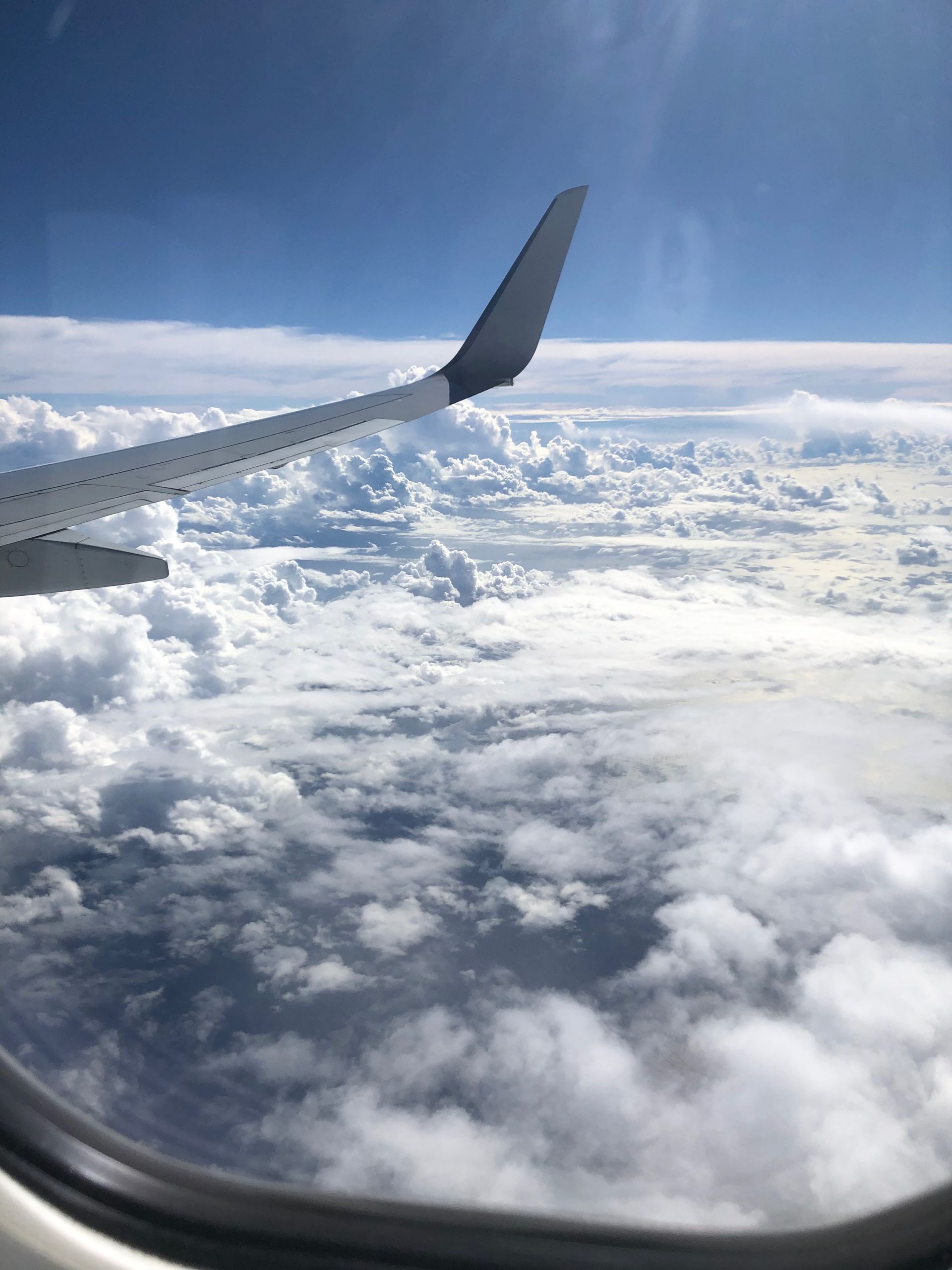 Regardless of how smart I am, and knowing that genuine rest is necessary, it still comes with a measure of guilt. However, my desire to always want to be the healthiest version of me while leading by example thankfully outweighs said guilt. And this year, it has truly saved me. It has helped breathe new life into my spirit and has helped me avoid going any further down the burnout rabbit hole. From taking random weeks off when I felt my heart was too heavy to lead. To completely unplugging a few days a week. To now spending an entire month in Barbados as we speak.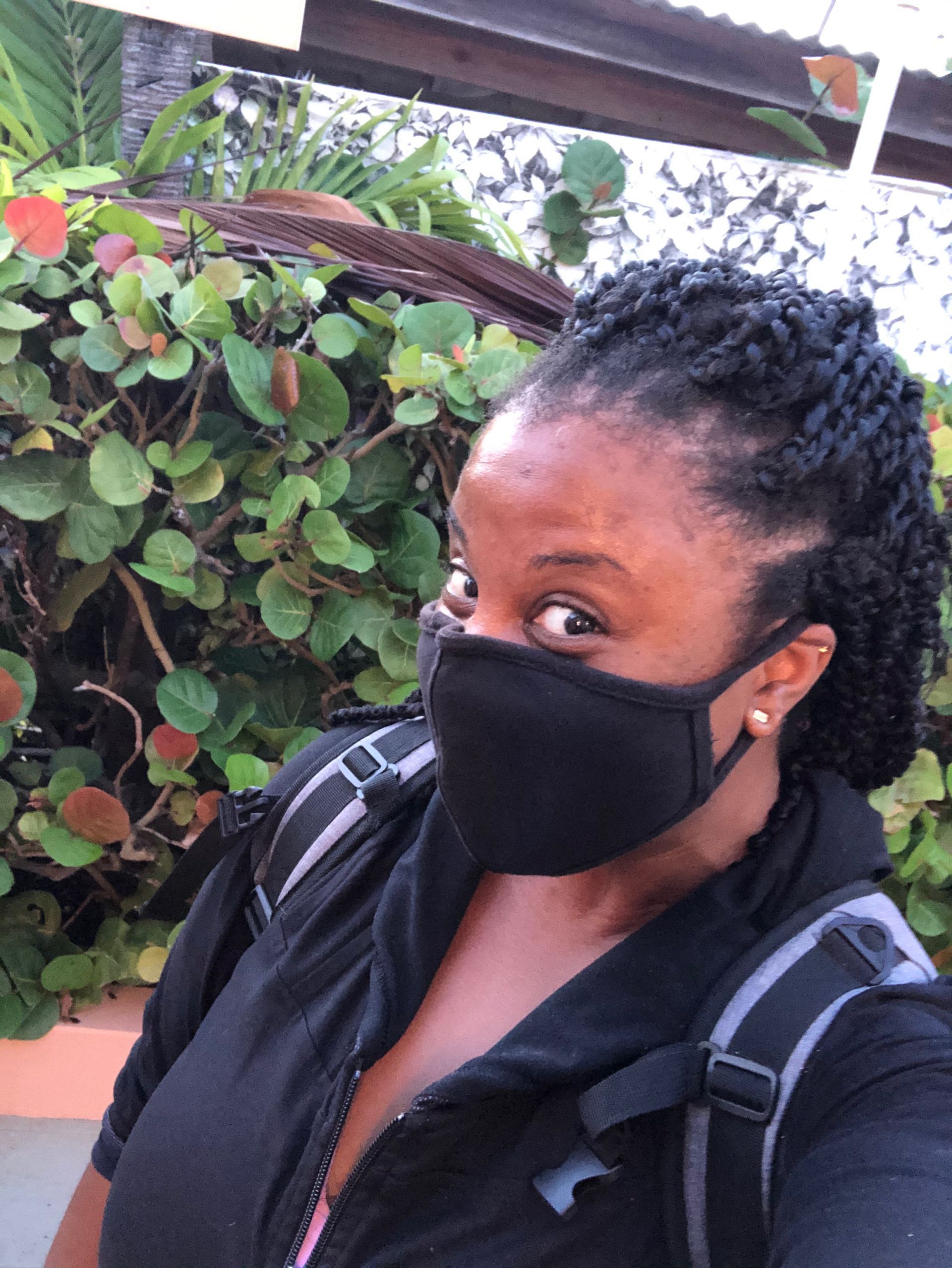 Recognizing that this trip is controversial, I opted to only tell my inner circle that I was leaving. COVID is real, the wypeople are wildin' out, and I'm on the verge of losing my mind. If I lose my mind and belief in myself, my business will fail, and I let my community down. Nobody wins...and we can't have that! During this time, I desperately need to be around people who look like me. To be around people who naturally see and honor my existence. The ocean is my sanctuary, and I need to be by the water to process, grieve and heal, at minimum, a lifetime of pain. Most importantly, I need to be out of this country where COVID is being taken seriously. My spirit has called me to Barbados.
P.S.
I live outside of Denver, CO….sooooo as you can imagine, there are not many people who look like me. But I do have a bomb-ass group of accomplices and solidarity siblings, who I'm eternally grateful for - major shout out to yall cuz yall are some real ones!
This trip couldn't have happened, however, without some healthy boundaries around my time and energy.
Real Talk
I knew that financially where I am in my business, I couldn't afford to take off 30 days, but I could afford 10. Which meant planning. That part probably didn't surprise you.
Honestly, the only way you take personal time off as an entrepreneur without worrying is to plan so that you can postpone, automate, and delegate the tasks that need to keep happening, even when you're off the clock and your toes are in the sand. Or more accessibly (because I won't pretend that me typing this from my mandatory hotel-quarantine balcony while staring at the ocean is not a privilege). Therefore, I also want to include when medical emergencies arise (your mental health is one of them) or when natural disasters strike.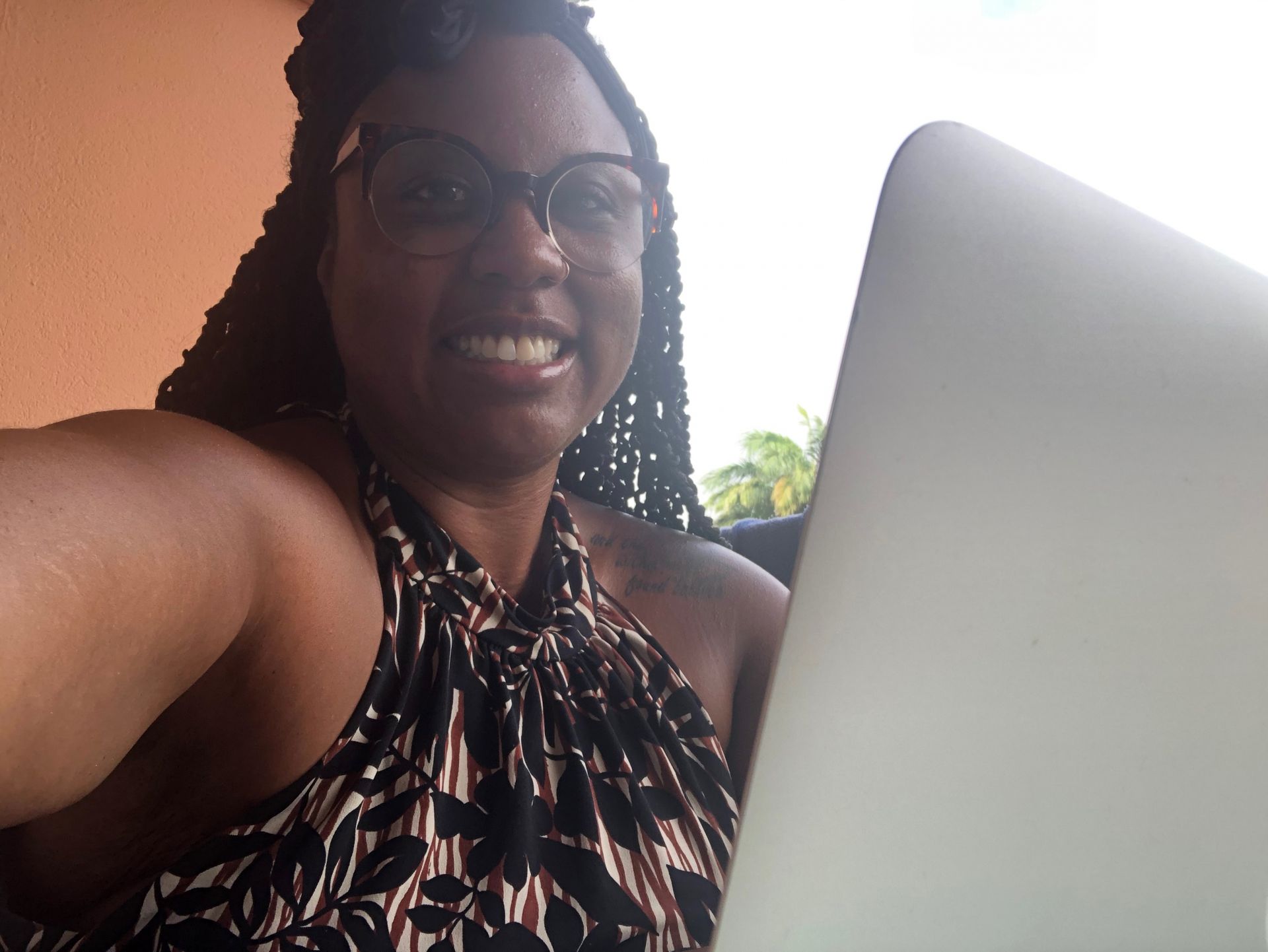 Here are the things that I did to make this much-needed escape happen behind the scenes
Plan In Advance
If you really want to take time off, it's not going to happen without planning for it in advance. You'll need to prepare for yourself to rest and relax, as well as for your business to run without you for short periods.
I knew that I would be spending time in quarantine before moving into my condo because the Bajan people don't play. They are all over it and require all travelers to quarantine before entering the community. I'm talking wristbands, temperature checks, and daily reporting, along with cameras on all properties to ensure no one breaks quarantine. It's serious
.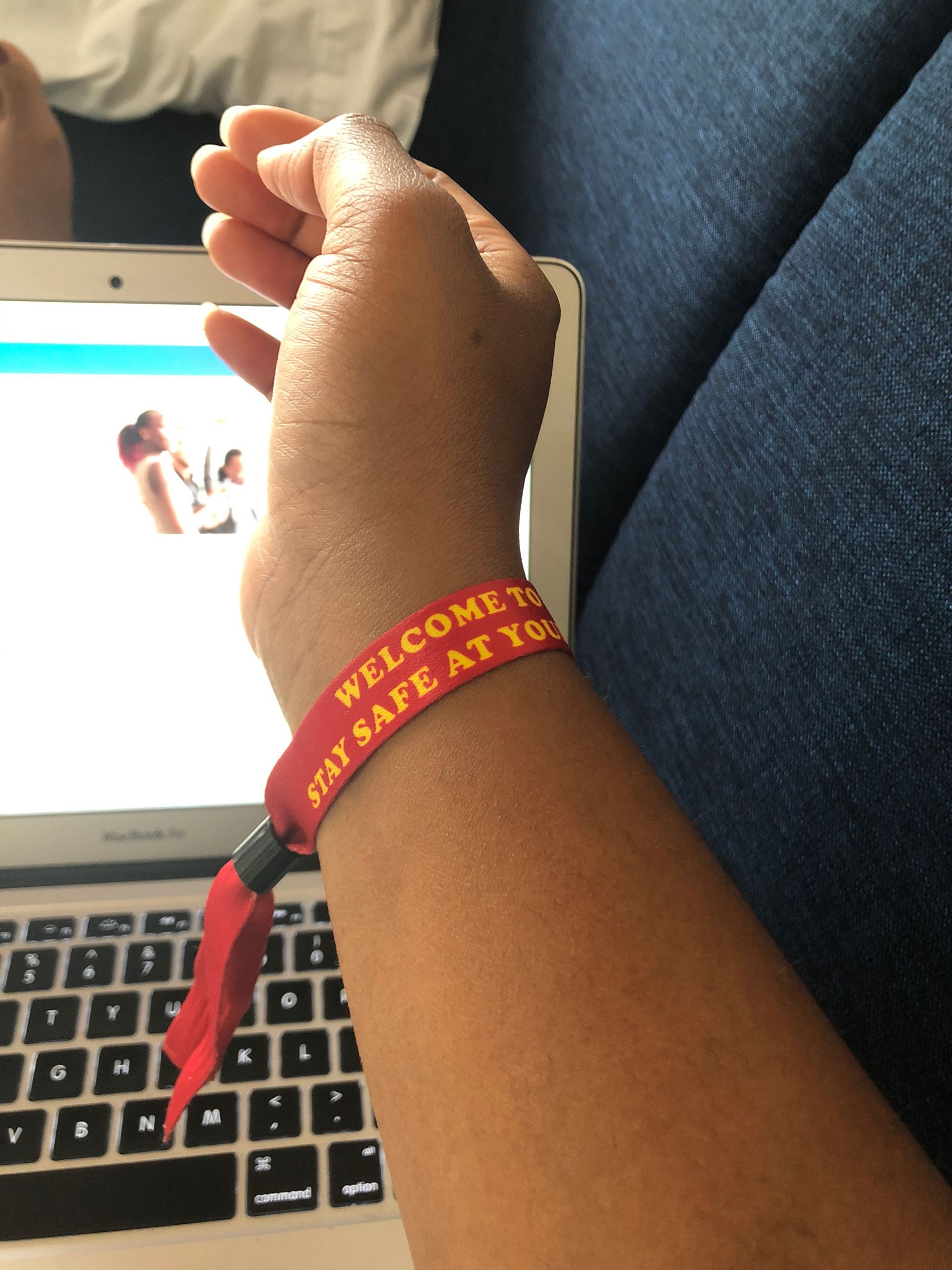 What better time to focus on work and crank out the rest of this series's content and my latest program, I thought. I notified clients before leaving that my availability would shift over the next 30 days and set expectations. I also did the same with all my collaboration partners and my four main business partners, with whom I'm creating an entirely new organization with. Btw, I can't wait to tell you more about these other things I'm up to in the coming months, so stay tuned!
The more you set up your business to be hands-off, the more likely you'll be able to take the time you need without negatively affecting your biz and things slipping through the cracks. That may include personal conversations, automation, outsourcing, and other technology that makes business and life much more streamlined.
Automate,
Delegate,
or
Postpone
Everything you do doesn't have to keep going while you're on vacation or taking a day off like your social media check-ins or daily/weekly engagement with your audience. Let me let you in on a little secret: the world WILL NOT END if you don't post, like, or subscribe while away. Especially when you simply give your community a heads up that you'll be on vacation or taking personal time out.
For new member nurturing, you can also set up pre-scheduled content to appear in your blog or on social media, even if you're not really there. This is what I'm doing as I'm re-entering my blogging flow. I'm mapping out and setting up the emails I want to send to coincide with all the created blog content. The more you have automated, the better because you can keep the engine running like email marketing, social media marketing, and more while you're not there. No one will even notice because of the automation possibilities with technology today.
Seriously the best magic trick ever.
You can also delegate specific tasks to your virtual assistant or others while you're gone. For example, you can ask your VA or business manager to post or answer more questions in your private group while you're gone than usual. As we discussed in the previous post, you can even tap in a friend or partner to help you.
Disconnect but Set Realistic Check-in Periods
As a business owner, it may be impossible for you to totally disconnect for weeks at a time, but you can certainly check in fewer times. For example, I'm physically away from the U.S. for 30 days; however, I have planned to work for 2 weeks and unplug for 2 weeks. For you, perhaps that's going on a weeklong vacation and committing to only check your email once every 48 hours, in which case you'll delegate any fires to a trusted business partner or your virtual assistant. I created the boundary of not opening my email at all once my second work week has ended.
By setting realistic check-in period times, you can reduce the unknown's stress while also enjoying your vacation without checking in during the times you're disconnected. Try turning off your business technology and/or notifications during the disconnect times and only turn it on during the pre-scheduled check-in periods.
Closing Thoughts
It can be difficult as an entrepreneur to take personal time off. Still, if you start prioritizing your wellbeing now, developing boundaries around your work and play, as well as setting up your business to run as much as possible without you... You'll be glad you did, and that's on my mama. ;-)

Try taking short times off to start and then work yourself up to taking off a whole month at a time. That's my next goal!
Created with