LGBTQ+ African American/Black, Latinx, Indigenous, or Multi-ethnic?
Our time is now!
QTI+BIPOC folx have always been changing the game with how we see the world. We are bringing our folding chairs and tables to the market place and setting up shop. It's time to increase the claim of our share!
#FlexZone
The African American Buying Power
There are 47.8 million African Americans with a collective buying power of
Making up 18% of the U.S. population with a representation of over 60 million people this beloved community is powerful AF with their buying power of
Multi-Cultural Asian Pacific Buying Power
This is one of the fastest growing beautiful communities with a combined buying power of
According to the NGLCC (National Gay & Lesbian Chamber of Commerce)
LGBTQIA+ owned businesses contribute more than $1.7 trillion to the U.S. economy and have created more than 33,000 jobs.
The people I work with inspire me
From Artists to Activists, Coaches to Creatives, Healers, and 1:1 Service Providers, I am deeply inspired by you all. To the countless solidarity siblings, I see you too. Your talents and game plan to heal, transform, enable, and support others through your passion ignites my desire to be of service, to each of you.
And on that note, I'm also here to change the game for you + me.

Business Cultivation for the Conscious Community Looks Like
Multi-Disciplined Coach
Life Coaching
Sex, Love, & Intimacy
Relationships
Work/Life Balance
Business Coach
Marketing Strategist
Backend Systems + Processes
Brand Storytelling

Campaign
Strategies
Client Attraction
Course Creation
Email Automations
Funnel Creation
Lead Generation
Business Consulting
Ready to start or pivot your business but don't want to wait 6-12 months to do it?

I help Black + Brown creators and healers navigate business growth and stand out as leaders without selling their soul or losing sleep with my VIP Days.
When I decided to hire myself as my boss, it wasn't just for my freedom.

It was for everyone else's too!

I envisioned a thriving QT+BIPoC community that brought together social entrepreneurs who understood a decolonized approach to leadership and business growth was only possible through accessible community empowerment. We must remove gatekeeping for progressive impact to take place.

And as you guessed, my love, that is why I am here!

Brown Girl Theory provides clear pathways to sustainable professional success and community impact via coaching and brand strategies for both Queer and Non-Queer Black + Brown Creatives, Healers and Social Entrepreneurs. Holistically empowering these contemplative leaders who want affordable access to effective business and life strategies.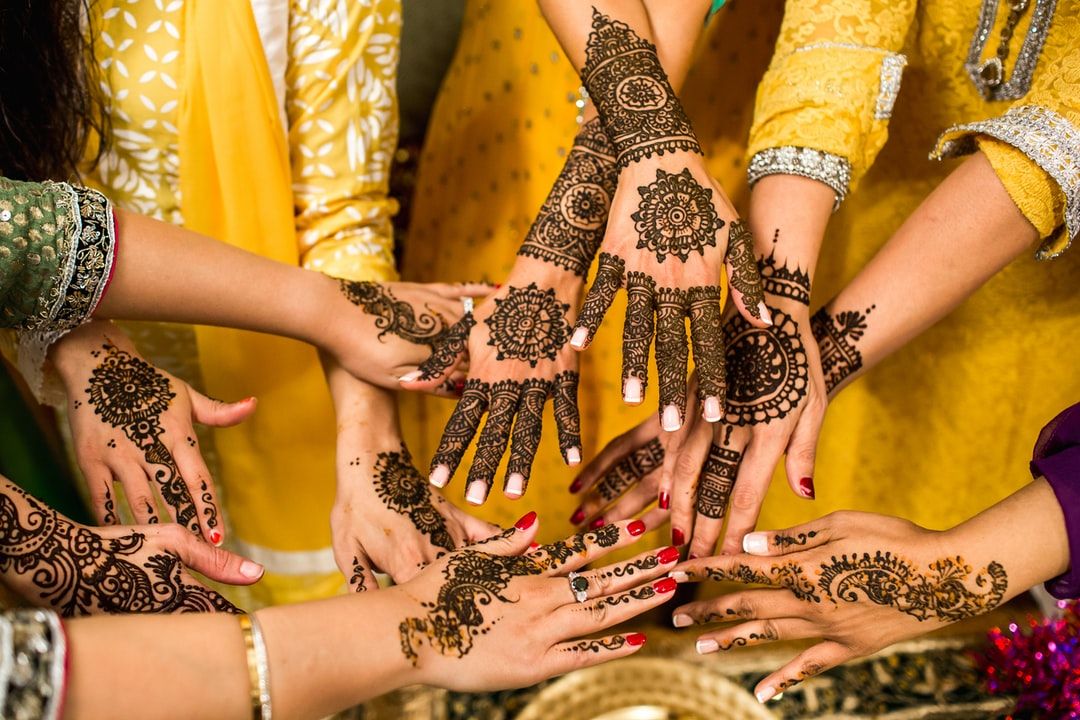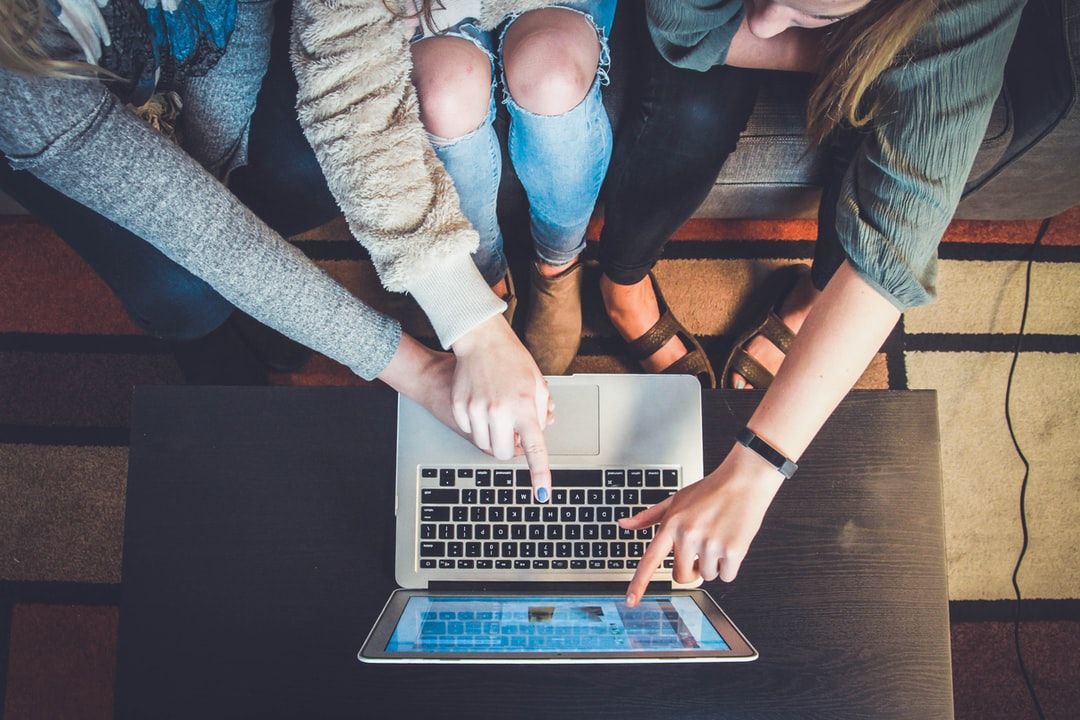 Why Join Brown Girl Theory
The Brown Girl Theory approach to business growth centers heavily on who you are - not forcing you into a cookie-cutter mold that was never designed for the (queer or conscious) entrepreneur whose sights are set on a radically transformed and healed world.
Which means we are bringing both culture and cultivation to this biz equation.

Okkkuurrr!
To sweeten the Kool-Aid just a tiny bit more...
Remember the QTI+BIPOC community I was just talking about?

We are building it NOW from the ground up with Creatives, Healers, and Social Entrepreneurs just like you, as we speak!

And that extra sweetness?

Is a special gift I made, just for you.

I want to be of service RIGHT AWAY, (and give you lots to talk about inside the community) so I created a
FREE 4-Week Marketing Recharge designed to get you in action immediately.

That's right boo, I'm offering up that FREE-FREE!

Free Community + Free Marketing Strategies

Doesn't get much sweeter than that!

Click below to learn more.
You're in business to transform the world by doing what inspires you + what you love
You want to build a home with your partner and/or chosen family, travel the world or maybe just the countryside – all without covertly whipping your phone out for the routine bank account check-in.
Thankfully, you really can do that with the right business strategies in place.
Listen love, you don't have to reinvent the wheel. You just need the right information so you can focus on the right things, at the right time.
In this 4-Week Recharge, you're going to learn how to make small changes that add up to major results.
You'll learn how to
Fine-tune your client attraction strategies (funnels)
Get clear on what needs to be tracked + measured
Tighten up your backend processes + systems,
Improve all your offers (and come up with more)
Plus learn how to do all this by setting it up once and reaping the benefits over + over.
Start feeling more confident + savvy in your business skills and the value you bring to your community beginning today!
Testimonials
What my clients say
My experience of having Whitney Gaffari as my coach has been transformative. Whitney is not only amazing to work with energy wise, she is also one of the most positive, encouraging, and resourceful individuals I have had the pleasure of working with.
Whitney helped me launch a 12 week soul-centered coaching program. She gave me tools and resources on how to attract clients and get my program out there. Not only have I gained tools and resources that continue to help my business grow, but I have also gained the confidence in myself to market and share my personal content with the world.
— Nirete Llopis (She/They)
Soul-Centered Coach + Wisdom Traditions Practitioner
Founder of Nourishing Nature
Facilitator of the Soul Nourishment Program©
In just a few sessions with you, I came to understand where my codependency lies with others. I received the timely reminders that I needed to give myself the same compassion, patience, authenticity and guidance to myself. You helped me find the power in myself.
— Bria M (She/They)


Whitney's coaching offered me tangible systems that have helped me not only get clear on what I'm offering but also who I am offering it to. She assisted in the structure of my business at its inception and therefore cultivated personal confidence in my offerings. Our Friday meetings were a highlight to my week as I knew we were going to get sh*t done and have some fun.

I am so grateful to have had one on one time with her to dive into creative solutions both in business strategy and marketing. I would highly recommend her if you are looking for fast, creative, and useful ideas to aid in systemic streamlining and overall confidence as a business owner.
— B. Wolfe (They/Them)
Artist. Advocate. Activist
Singing
Psyching
Creator of the Mindful, Magic, & Mystic Membership Program
Created with